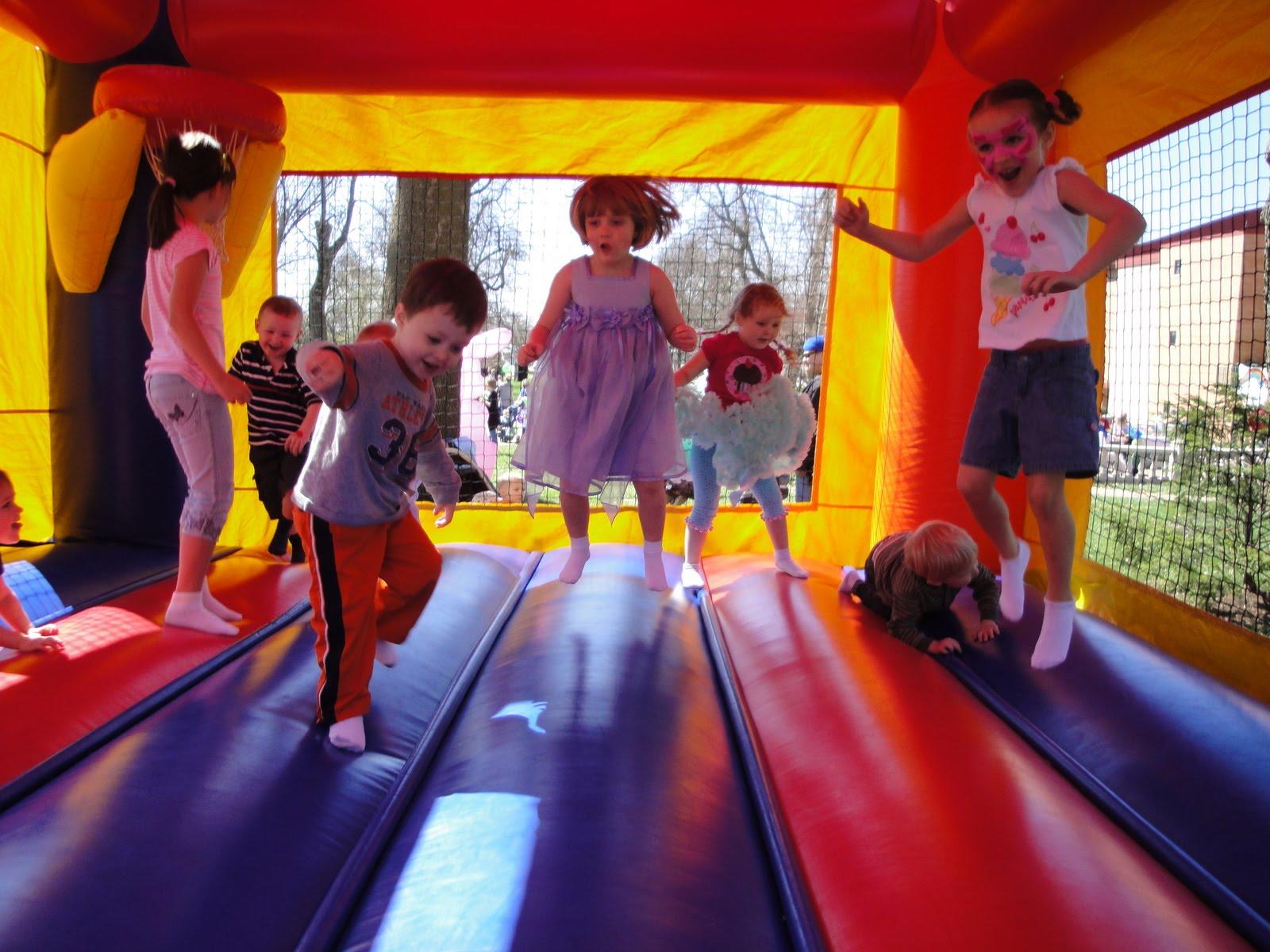 Rental Policy
When you book online and select a time frame for your event, you are NOT selecting your delivery and pickup times!!! You are selecting the times during which the inflatable will be set up and operational.

DELIVERY TIMES:

Deliveries start at 7am and end before your scheduled party time on the contract. Pick ups start at the party end time on the contract. We follow the GPS and pick up in that order.

ONE DAY RENTALS: hours are between 8:30am and 6:30pm

OVERNIGHT RENTALS: Select the multi-day rental option and select an end time of 9am. If you select a time after 9am; you will be charged the weekend rental (exclusions apply)

WEEKEND RENTALS: 32% more the second day (exclusions apply)

IN-PARK RENTALS

We provide insurance certificates to comply with park regulations. Check with the park for rules and restrictions regarding inflatables, and find out if power is available. If not, you can rent a generator from us.

Negligence & Abuse

You are responsible for any theft, damage, or cleaning costs not related to ordinary use or wear and tear, which includes (but is not limited to) cutting or tearing of the vinyl or netting, damage due to overturning, overloading, exceeding rated capacities, improper use, abuse, or using non-approved items such as silly string, confetti, toys, baby oil, food & drink, candy, paint, etc. All of our equipment is commercial quality and will not be damaged by normal use.

Silly String

WARNING: Silly String causes permanent damage to inflatables. You should not have silly string at your party if you plan to have an inflatable. Even trace amounts of dry silly string on kid's clothes can cause permanent staining. You will be responsible for any damage caused by silly string which could involve complete replacement of the inflatable!!!

Operating Procedures:

Each operator should read and understand the following instructions.

The inflatable should not be operated if winds exceed 20mph, rain, or lightning conditions exist.

All riders must remove shoes.

NO USING SILLY STRING OR CONFETTI ON, NEAR, OR IN THE INFLATABLE!!!

No food, drinks, candy, gum, animals, toys, trinkets, or other objects.

No putting baby oil, soap, or any other substances on the inflatable.

Riders should be sorted by size. Only riders of the same size should be allowed on inflatable at the same time.

Riders must remove loose or sharp objects. This includes jewelry and glasses.

No food or drink allowed in the inflatable. This includes gum or candy.

The rated capacity should never be exceeded. Please refer to safety chart on inflatable.

The operator should be in close proximity to the entrance of the ride.

While the ride is in operation, the operator should watch the riders at all times. No rough play or pushing and no flips. Climbing on side walls is not allowed.

Riders that do not obey operators rules after being warned should be asked to exit the inflatable.

The operator must strictly enforce rules for safety of all riders.

The operator should assist riders on and off the inflatable.

Riders are not allowed to bounce or jump on entrance ramp.



Start A Reservation